>
Dive Resorts
>
Malaysia
>
Mataking Island
Pulau Mataking Diving Vacations
Island of Peace and Solitude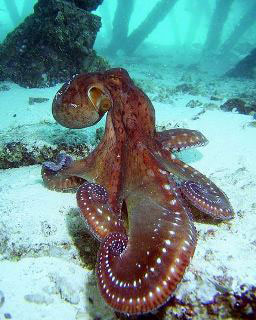 A new word is slipping into the dictionary of diving in the Sipadan area and the word is Mataking. While there are plenty of options to dive at Sipadan from as close as possible, Mataking is slightly removed from all the action and offers something different.
It is in fact 2 islands connected by a sandbar, and on Mataking Besar you will find the only place to stay, The Reef Dive Resort. Apart from this property and a small police station, the islands are covered in natural jungle as a little stroll will reveal. The main island is several times larger than Sipadan and is privately owned, meaning no other resorts will be setting up shop here.
The island is a short 40 minute ride east of Semporna where the peace and solitude of the luxury Reef Dive Resort awaits you. From Mataking you can enjoy convenient, hassle-free and diverse macro-diving as well as daytrips to world-famous Sipadan which is 80 minutes speedboat ride away.
• View a map of Sabah

The rest of this page contains information about:
Got a question?
Have a look through our Frequently asked questions
How to Get There
Flight - Boat Transfer
The recommended flight from Kota Kinabalu to Tawau leaves at 7:00 hrs and arrives at 7:45 hrs with Malaysia Airlines. This is the flight that Mataking Dive Resort prefers and guests will be collected here and driven for around 1 hour to Semporna, where their boat will transfer you the 40 minutes to the resort.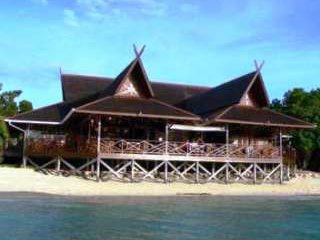 Later flights are available but can cause problems with transfers (there is often one in the afternoon) and will almost certainly mean no diving on the first day.
There are direct flights from Kuala Lumpur to Tawau with Air Asia (07:20-10:05 hrs), and from Johor Bahru (07:50-10:35 hrs), but these may mean a long wait for pick up, or an overnight in Semporna and pick up from your hotel next day at 08:00 hrs. You can stay at the Seafest Hotel or Dragon Inn in Semporna.
Due to the dangers of flying after diving, some resorts may require you to sign a waiver. This is because some guests want to squeeze in as many dives as possible regardless of the risks. Guests who will be flying within 24 hours after departure from the resorts may be subject to scuba restrictions on the last day.
Flights back from Tawau are Malaysia Airlines to Kota Kinabalu (14:40-15:25 hrs or 21:00-21:45 hrs). If you do not wish to stay overnight in Kota Kinabalu, you can fliy direct to Kuala Lumpur withAir Asia (10:30-13:15 hrs or 21:00-23:45 hrs) or back to Johor Bahru (11:10-13:45 hrs).
Airline websites: www.MalaysiaAirlines.com

and www.AirAsia.com

. Note - flight times are subject to change. Please refer to the airline web sites to check for changes and for booking information.
Mataking's Climate
The islands enjoy an equatorial climate so temperature generally varies between 28-34°C during the day and drops to about 22°C during the nights. They are generally unaffected by the monsoon seasons which affect this part of South East Asia, although sporadic heavy rains come down around December and January.
Being 2 islands, Mataking has cooling sea breezes that make even the high humidity level of 85-95% quite pleasant.
Sightseeing and Adventure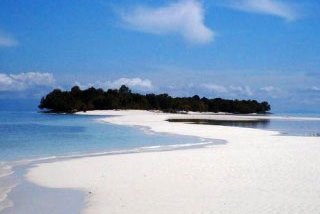 Mataking may be a small island but there are a few things to keep you occupied on shore. The resort itself is set in beautiful tropical gardens, ideal for lounging with a book and a cool, refreshing drink. If you feel like doing more, you can explore the island and climb the King's watchtower where the views are stunning.
You can take a romantic stroll over the sandbar to Mataking Kecil to explore the pristine jungle covered island. The resort also organises guided tours so you can learn more about the flora and fauna of this island's gems. Meanwhile the kids can enjoy painting and handicrafts.
You can also explore this island and nearby area by sea kayak and later, relax in the big jacuzzi and chat to your fellow guests about the day's events as a beautiful pink sunset lights up the sky.
The Jamu Spa is of course a great treat for those tired muscles. A package including 2 90-minute relaxation and rejuvenation treatments and a 150 minute body scrub is available and can be organised at the resort.
History
Unlike it more famous neighbour, Sipadan, Mataking has never been disputed. It sits very much in Malaysia waters. Interestingly the newly designated Semporna Marine Park is very close by and the protective measures being imposed by this marine park should be of considerable benefit to the sea-life in the local area.
Interested?
If you're keen to dive the world famous waters of Sipadan and roam Mataking's rich reefs in search of sea horses, then click below to check your options now for:
Be sure to book in plenty of time to avoid limited choice! The best diving opportunities are booked by repeat customers who book well in advance to ensure their reservation!


---
CUSTOMER TESTIMONIALS OF DIVE THE WORLD
... Thanking you for your rapid response, your information is going to help me, and (you have) made me look even more forward to starting my programme! ... You have truly been a big help! Thanks a lot!! Hopefully c ya soon!! ... -- Brendan Riley, England. [More customer reviews]