>
Dive Destinations
>
Philippines
>
Bohol
Your Guide to Diving in Bohol
Balicasag, Cabilao, Anda, Panglao and More
...Highlights: hammerhead sharks, manta rays, dolphins, turtles, great macro life/ marine diversity, schooling fish & big pelagics...
...Bohol's diving environment: healthy reefs, wall diving, beginner and advanced divers...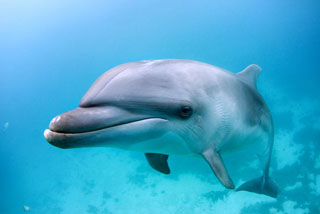 Bohol is an island in the central Philippines' Visayas region to the east of Cebu and southwest of Leyte. Roughly spherical in shape, it has 75 little islands dotted around its coastline. Bohol is home to some of the best diving in the Philippines and is a regular on the itineraries of many of the Philippines liveaboards that visit the region.
Bohol is popular not only as a scuba diving destination, but a tourist destination as well, both among locals and overseas visitors. It is home to the famous chocolate hills, a vast area covered with small hills that turn brown in dry season, resembling chocolate drops. Beautiful beaches, clear springs, forests and mangroves all add to the reasons for Bohol's popularity.
There is plentiful and varied diving around Bohol. Healthy coral gardens and excellent wall diving are commonplace. Sharks and other pelagic encounters are as good here as anywhere in the Philippines and there are also many opportunities for macro lovers.
Dive Site Descriptions
Balicasag
This is a tiny sand-fringed island off the coast of Panglao in Bohol's southwest. This bio-diverse marine sanctuary is one of the best places in the Philippines to dive with turtles. "Too many turtles" is sometimes the complaint! The island is surrounded by a plateau which ranges between 5 to 18m before dropping away to much greater depths. This makes it a great destination for less experienced divers.
Show more
Black Forest
This site is named after the black corals (Antipathes) that proliferate at deeper sections of the sloping reef. It is often experienced as a drift dive, initially over a sandy area with a number of coral heads. Around the reef are anthias, damsels, anemonefish, scorpionfish and of course turtles. In the blue you are likely to see schools of jacks, blue-dash fusiliers and red-toothed triggerfish. One thing to look out for here are aggressive titan triggerfish guarding their nests. You should give them a wide berth in the months of May, June and July.

Diver's Heaven
This is a steep slope covered in impressive corals and large gorgonians and sponges. There are many ledges and overhangs where soft corals abound. Larger fish and pelagics include blue-fin trevally, barracuda and big mouth mackerel. There are also many smaller species to look for with highlights such as leaf scorpionfish and giant frogfish. The stars of the show at this Bohol dive site are the green and hawksbill turtles. You may see several individuals on this dives, particularly in the shallower sections.

More Balicasag diving highlights
Turtle Point is another of the best sites for encounters with green and hawksbill turtles. More experienced divers can visit the cave that starts from 60m depth. Cathedral Wall is a wall with many fissures to explore. At one point you can enter a chamber illuminated by shafts of light from above. The Royal Garden is an 18m plateau bursting with life: healthy and colourful hard and soft corals swarmed by fish and turtles.
Cabilao
Cabilao Island is an island in south west Bohol which promises some of the best diving in the Philippines, particularly for more experienced divers. You may stop here in search of hammerhead sharks in the deeper waters off the northwest point. There is much more to see around Cabilao with vast schools of fish and an impressive array of macro critters.
Show more
Lighthouse
No prizes for guessing the nearby landmark that gives this site its name. Beginning in the shallows you will dive down to a platform at around 25m from where the reef drops steeply and deeply. There are many soft corals, elephant ear sponges and sea fans. It is worth stopping to look for frogfish among the sponges on the wall and for pygmy seahorses in the fans. In the shallows at the end of this dive there is a lovely garden of hard corals there is a excellent variety of critters: nudibranchs, orangutan crabs, cowries and pipefish to name a few.

Cambaquiz
Most often dived at night and with a sandy floor at 20m, Cambaquiz is one of the most-loved Cabilao dive sites. In the shallower sea grass sections there are numerous species of crab. In slightly deeper sections your torchlight will be illuminating myriad shrimps among the sea pens, and also such delights as wonderpus and stargazers. It is a great feeling when you spot the eyes and downturned mouth of a stargazer buried almost entirely in the sand. If diving in the daytime you can explore deeper sections of the wall here where baby sharks rest in the ledges and caverns.

Other great dive sites of Cabilao
Chapel Point features one the best areas of pristine table corals around; a delight to behold. There is also a wall and caves to explore with frogfish, nudibranchs and parrotfish present in big numbers. Gorgonia Wall tops out at 5m and drops to 60m and is entirely festooned in corals, enormous gorgonian fans and sponges. Current View Point is a plateau in the current-washed, north-western corner of the island. This site can include everything from pygmy seahorses to sharks with everything in between including schools of jacks and barracuda.
Anda
This region, on the eastern coast of Bohol, is an area popular for divers and tourists alike. Waterfalls, white sandy beaches, quiet bays and caves to explore are among the topside attractions. Underwater, some believe Anda to have the best diving in Bohol. Turtle breeding grounds, muck dives, caves and mangroves are some of the diverse marine environments. The creatures range from the smallest seahorse and nudibranch to the most impressive mantas and whale sharks.
Show more
Paradise Garden
This reef is a veritable haven for turtles who use it as a breeding ground. Upon descent to a shallow slope you will see a colourful and healthy collection of hard corals, sponges, crinoids and soft corals and a reef alive with vibrant little fish. Making your way onto a similarly rich wall, fish such as moorish idols, snappers and jacks are likely to be seen. It is believed that some 30 turtles frequent this reef so it is not unlikely that several could appear at various points throughout the dive.

Snapper Cave
Diving here is to immerse yourself in colour. This is a wall with a series of ledges where, depending on conditions and air consumption, you can end your dive in Paradise Garden. As you might expect, turtles are common, but it is also a great site for spotting frogfish usually sitting motionless in sponges of the same colour. There are also a lot of nudibranchs all over this site including blue dragons (Pteraeolidia ianthina). Other rarities include leopard shrimp (Izucaris masudai) living exclusively on colonial sea anemones. Reef squid swimming in schools and banded sea kraits scouring the reef for prey also add to the line up of creatures that make this rich site one to remember.

Wonder Wall
This site is worthy of special mention if only for the opportunity to watch mandarinfish mating. Diving here at dusk you gather around a coral patch to await these cagey and multi-coloured little fish emerging for a brief moment of romance. When you think you have seen all there is to see another pair could emerge and if you look further afield, you may see even more all doing the dance of the ages.

Other dive sites among the best in Anda
Coco White is sometimes divided into 2 sites: north and south. This is a steep wall with all manner of life on it. There may be pygmy seahorses on sea fans, frogfish, mantis shrimp, nudibranchs, turtles and more. Lumayak is a nice wall decorated with black coral bushes which boast both myriad macro on the wall and some of Anda's larger fish in the blue. Panorama is another excellent wall within the marine park where electric clams are among the highlights. Dap Dap is a relatively shallow dive with barracuda, bumpheads in the blue, and octopus and mantis shrimp moving around the reef.
Panglao
Panglao island is situated in the marine-rich southwest of Bohol. There is a shallow 6m plateau around the north and west of this coralline island creating lots of well-illuminated coral gardens. These reef flats are populated by some excellent examples of hard corals, particularly table coral. At the lip of these gardens, the reef falls away dramatically to a maximum depth of around 55m. In the blue may be blacktips, dog-toothed tuna, and mackerel alongside schools of snapper and surgeonfish. If you are going to ever run into cetaceans in the open ocean it will be in this area. Pilot whales and dolphins, often only seen from the surface, may be around although they seldom come very close to shore.
Show more
Arco Point
Also known as 'The Hole in The Wall', this is a shallow wall, also great for snorkellers. Normally the hole, which is a chimney from 18 to 8m, is visited at the start of the dive, to drift south with the current. The combination of vibrant soft corals and the shallow sunlit site make the colours here extraordinary. Cave-dwellers visible in your torchlight include sergeant majors, cardinalfish, scorpionfish as well as moray eels. Elsewhere on the reef you can see the elusive blue-ringed octopus, frogfish and orangutan crabs.

BBC
This sandy slope is situated right in front of the Bohol Beach Club, hence the name. You will see a couple of jeepneys on the sea floor here lying in the shallows and colonised by soft corals. Divers of all levels can enjoy poking around these 2 oddities. Some of the creatures here are rare elsewhere and not the usual animals inexperienced divers witness. Normally it takes hundreds of dives before you see sea snakes, or pegasus, or whiskered pipefish, but you can see them here. There are also frogfish around including giant and clown.

Tawala Sanctuary
Most frequently dived at night, this is a site with an insane amount of activity going on. As with so many of the reefs in this area, the number of shrimp and crab species are too numerous to list. The coral is recovering from a 2012 typhoon although has yet to reach its former glory. So this dive site is all about the fish life. You may find frogfish, stonefish, white-eyed moray eels and cuttlefish. Pipefish are very common here with species including harlequin ghost pipefish, ornate ghost pipe fish and banded pipe fish. In the daytime, many fish also frequent the water off the wall such as surgeonfish and yellow-tail barracuda.

Panglao's other best dive sites
Green Garden will see you descending on to a shallow slope of sea-grass where, within seconds, you could find yourself snout to snout with pipefish or thorny seahorses. Neptune Garden is another excellent wall with impressive coral and anemone coverage and with a seasonal sardine run. Doljo Sanctuary has a variety of sponges: huge elephant ear sponges and barrel sponges. Batfish, trevally, pufferfish and razorfish are among the rich marine life.
Pamilacan
Pamilacan is a little island 17 km southeast of Panglao. Since it is more removed from land it is a great place for the larger creatures that might stay away from human activity. There are plenty of smaller species here, but also some big boys like manta rays, dolphins and whales.
Show more
All around this coral island are sloping reefs with spectacular coral coverage. Regular currents sweep through here providing sustenance for the multi-hued sessile life. Sponges, anemones, sea whips, sea fans and corals all thrive here. Vast schools are a feature of Pamilacan with jacks, snappers and groupers being the most numerous of the larger fish. You can also expect Napoleon wrasses, tuna, thousands of little damsels, and possibly even a manta ray or two.
Cervera Shoal (Snake Island)
This island is situated in the same area as Pamilacan Island, and both are often dived together. The shoal is a sunken oceanic plateau. It is sometimes called Snake Island and with good reason, as black and white banded sea kraits are crawling all over the reef. There are plenty of other encounters to be had here, the luckiest being with manta rays and whale sharks.
Show more
As you descend on to the top of the plateau, be careful not to come into contact with any of the many sea urchins with their sharp and dangerous spines. In addition to the ubiquitous sea serpents, you can also see many of the areas reef fish plus nudibranchs and moray eels: white-eyed and starry. Dolphins and sharks, possibly even whale sharks may put in a guest appearance.
Danajon Bank
Off the north of Bohol, this is the Philippines only double barrier reef. In fact there are only 3 such geological formations in the whole Indo Pacific region. Danajon Bank covers some 272 square kilometres and represents more than 15% of the country's total coral reefs.
Show more
Danajon Bank's outer reef is located 11 km offshore, while the inner reef is on the other side of a coastal channel and only 2 km offshore. Much of the area is under marine protection and sustainable fishing practices. Danajon Bank therefore represents an area of particular marine biodiversity in a very bio-diverse country. The reef structure provides protection to a multitude of habitats from storms, current and swells.

The is a less-frequently dived area although it can be dived both from Bohol and Mactan Island. It has rich coral reefs and a great variety of hard and soft corals. There are also a couple of sunken religious statues to ward off would-be fisherman as part of the conservation efforts. Big schools of fish are commo,n as are barracuda, tuna, Napoleon wrasse, and thousands of macro species.
How to Dive Bohol
Although there are many resorts based in Bohol, we recommend a liveaboard cruise to dive the area. This is because you can easily explore all the local dive areas, plus the best of the entire Visayas region - Cebu, Malapascua, Dumaguete, Camiguin, plus Southern Leyte - on one diving expedition. These safaris usually take 6 to 12 nights.
The Bohol Diving Season
Bohol is open for diving all year round but the island experiences distinct seasons. January to May is the dry season, with mostly sunny days interspersed by short rainy spells. Air temperature rises from 31-33°C/88-91F. The Cebu Strait is usually calm, and the visibility at its best (15-30m), so this is often considered the best time to come. The sea temperature rises from 26-27°C/79-81F (January to March) to 29°C/84F.
The rainy season runs from June to December (wettest during November). The days are a mixture of rain and sunshine. Typhoons rarely hit Bohol but this is the season for them. Visibility drops at this time to 10-20m and there can be sea swells during prolonged rains. The sea temperature is 29°C/84F, only dropping slightly in December. The air temperature is constant at 32°C/90F. For more details on the climate in Tagbilaran, Bohol, visit the Weather Atlas

.
Generally speaking, currents are mild but they can be strong at the islands, such as Snake Island and Balicasag. The best time to see dolphins is from March to June, December to June is for hammerhead sharks at Cabilao, and May to July is the time to be wary of aggressive triggerfish, guarding their nests.

Where is Bohol and How Do I Get There?
Review our map below showing the location of Bohol's host country, the Philppines, in the world. Here, you will find information on how to get to Dumaguete or Cebu City, and then on to Bohol.
Reef Summary
Depth: 5 - >40m
Visibility: 10 - 30m
Currents: Can be strong
Surface conditions: Calm but choppy in rainy season
Water temperature: 26 - 29°C
Experience level: Beginner - advanced
Number of dive sites: >60
Distance: ~70 km south of Cebu City (6 hours)
Recommended length of stay: 6 - 12 days as part of a Philippine liveaboard charter
Useful References

---
CUSTOMER TESTIMONIALS OF DIVE THE WORLD
... A straightforward and clear website. Cannot think of any obvious improvements. The whole process was prompt and painless. I cannot think of any obvious improvements. A happy customer and I will recommend the site to others ... -- Chris James, UK. [More customer reviews]