>
Reefs & Parks
>
Indonesia: Raja Ampat 2006 Study Expedition
Raja Ampat - The Most Diverse Marine Region on Earth
West Papua
The world of science has recently shown an extraordinary interest in the dive region of Raja Ampat in West Papua Province.
While every dive destination claims to have great marine biodiversity, this area of Indonesia is emerging as the undisputed centre of it all. The marine habitats of Raja Ampat are continually being officially upgraded in terms of sea life as a result of numerous and on-going studies by marine biologists from across the globe.
Recent Studies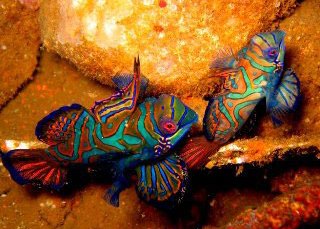 Conservation International's 2006 expeditions in the waters off the Bird's Head Peninsula have (in addition to their 2002 survey) resulted in the recording of some 1,200 species of fish, the discovery of dozens of previously unrecorded species, and have brought such wonders as the flasher wrasse, new species of reef-building coral and epaulette sharks to the attention of the scientific and scuba diving world.
The epaulette shark is a particularly fascinating creature that walks on its fins. Its name is derived from the 2 large round spots near its head that resemble epaulettes, the shoulder decorations on military uniforms. Almost 600 species (75% of the world's known total) of Scleractinian coral (reef building coral) have been identified here in Raja Ampat.
These 2 studies in 2006 covered the eastern coastline of Papua from Cenderawasih to Kaimana, including the world's biggest nesting area for leatherback turtles, and the migratory activity of sperm and Bryde's whales, as well as orcas and several species of dolphin. The studies resulted in the discovery of over 50 new species, including previously unrecorded specimens of fish, mantis shrimp and corals. On land too new species were identified including birds, butterflies and frogs.
Threats
Due to its special location in the centre of the Coral Triangle, encompassing the world's most richly diverse marine environments, the protection of Raja Ampat is of particular concern. As is true in many places, there are threats from overfishing, as well as destructive fishing practices such as the use of cyanide and blast fishing. Similarly, land-based activities such as mining and deforestation negatively impact the waters in locations nearby.
Mark Erdmann of Conservation International says "These Papuan reefs are literally 'species factories' that require special attention to protect them from unsustainable fisheries and other threats so they can continue to benefit their local owners and the global community". To emphasise the richness of the Raja Ampat habitat, he adds "6 of our survey sites, which are areas the size of 2 football fields, had over 250 species of reef-building coral each - that's more than 4 times the number of coral species of the entire Caribbean Sea!"
While local fishing has an impact, of much greater concern is the potential risk to the area of planned commercial fisheries expanding into the West Papua region, relocating from other areas of Indonesia that have been effectively fished out.
Protection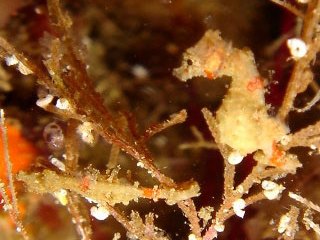 Currently around 11% of the West Papua Province marine area that these studies focused on is under some form of protection. The majority of this comes under the WWF supported Teluk Cenderawasih National Park.
Recent figures regarding the park indicate that there are some 238 coral reefs lying within its 80,000 hectares. These include: patch reef, barrier reef, fringing reef, atolls and shallow water reefs. These are home of 321 types of fish, 38 types of gastropods and 9 different types of seagrass; a diver's heaven. In addition, 29 types of mangroves, 207 molluscs (of which 12 are officially protected) and sea turtles can be found here. There are also considerable numbers of marine mammals in the park area, including whales, dolphins and dugongs.
Conservation International is recommending a network of efficient and effective marine protected areas to allow for the protection of this unique region of the world beyond the confines of the Teluk Cenderawasih Park, and to ensure the whole region's viability and sustainability of both subsistence and commercial fishing.
A statement from Conservation International regarding the likelihood of the authorities assisting in the much-needed protective measures reads "We've been very pleased with the positive response of the Indonesian government to our survey results, and with indications ... of their interest in expanding a network of marine protected areas to both protect the unparalleled marine biodiversity and also ensure sustainable management of fisheries in order that local communities maintain their food security".
We'll keep you posted with future survey results that are of interest to diving in Raja Ampat.
Useful References

---
CUSTOMER TESTIMONIALS OF DIVE THE WORLD
... Helpful staff: answering all our questions, providing detailed information and easy payment modes ... -- Nina Axman, Sweden. [More customer reviews]