>
Dive Trip Reports
>
Emperor Asmaa
Red Sea Liveaboard: Emperor Asmaa
Northern Wrecks and Sinai Trip Report
Click on an image to enlarge

Having recently qualified as a PADI Rescue Diver in the Philippines, my return to the UK brought about thoughts of scuba diving again. I don't 'do' diving in the UK (to be fair, I've never given it a chance) so the obvious choice without going long haul and on a limited budget was either Malta or the Red Sea. I chose the Red Sea.
With only 34 dives to my name, I was limited to certain liveaboard safari routes. I was not disappointed that the northern wrecks route was one of those safaris for which I qualified. I had never dived in the Red Sea but have heard many good reports and, whilst I had visited wrecks before, I had not dived on a top quality wreck such as the famous Thistlegorm.
As a relative novice to the world of scuba and liveaboards, I was looking forward to my first dive trip to Egypt. Diving with barracuda, rays and moray eels, over and around fascinating wrecks was terrific. While relaxing on board gazing out over the twinkling Red Sea, I realised I was making memories to last a long, long time ...
First Impressions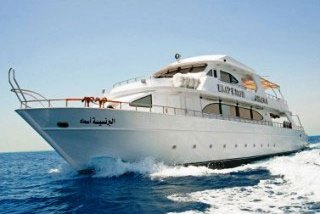 Price was an issue in my decision making, so I found the cheapest flights out of Manchester and booked what was a competitively priced northern wreck safari. Emperor Divers have been running liveaboard trips throughout the Red Sea for many years. The MY Emperor Asmaa, at 28 metres, is the smallest and most affordable of their boat fleet. It had a refit in 2005 and can accommodate 16 guests.
My first impression of the boat was that it looked spacious with plenty of space for equipment and to kit up. There were only 14 divers so this added extra space and I was also lucky enough to have a cabin to myself as an unexpected bonus. The boat looks a little aged but is certainly well maintained and still exhibits good quality wood finishes.
Dive Highlights
The trip highlights for me were diving on the Abu Nuhas wrecks: Giannis D and Carnatic - fantastic visibility and cathedral-like structures. Another outstanding memory was my first night dive on the SS Thistlegorm, despite the number of divers that are constantly surrounding the wreck.
There seemed an abundance of giant moray eels in the Red Sea and there are numerous fish species and macro life. However I did not see anything "big" on my dives (the southern routes are probably more appropriate for that), but I was not disappointed with the overall dive safari experience and the quality of the wrecks in the north of the Red Sea.
I did get to do some deep dives too, in the blue and on the Rosalie Moller (sitting between 35-50 metres); the more experienced divers particularly enjoyed this wreck. I also got to see my first barracud and blue spotted stingray. By the end of the trip I had completed 17 dives and I feel a little bit more in control when diving now.
• Watch our Red Sea wrecks dive video

Life Onboard the Asmaa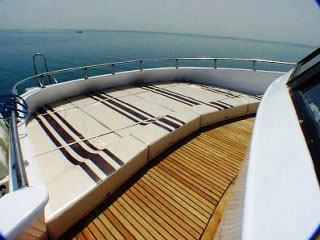 The cabins are described by the (Emperor Divers) web site as "roomy and bright air-conditioned twin en-suite cabins". My first impression was they looked more compact rather than roomy, however, they are certainly adequate but be prepared for a tight squeeze if you are sharing on the upper deck. The bathrooms are basic but they do the job.
The food was fine with plenty of variety. Meals are planned around the daily diving schedule and there are 3 cooked meals every day. Dietary requirements are catered for and amongst our table there were vegetarians. In addition, there were snacks available - chocolate bars, biscuits next to the hot water, and cold drinks are available at all times.
There is plenty of room to relax on the upper decks of the liveaboard, with a stocked fridge. Wifi is not available onboard but to be honest it was nice to not access my e-mail for a week and you could "text" from the upper decks if necessary.
Perhaps the best feature of the boat is the crew. They were excellent and could not do enough. They were conscientious and regularly sought feedback. Everything was processed professionally, including the dive briefings and throughout the dives.
My only concern was a lack of analysis of the weaker divers to ensure they were adequately supervised; in some ways this was left to friends of those individuals. I do acknowledge that the liveaboard route was chosen for less experienced divers and Emperor Divers guarantees a minimum of 2 dive guides onboard, but I still think I would have liked to see a greater degree of supervision of one particular diver (maybe even me!) with, of course, leaving autonomy to those with substantially more experience.
Features for the Advanced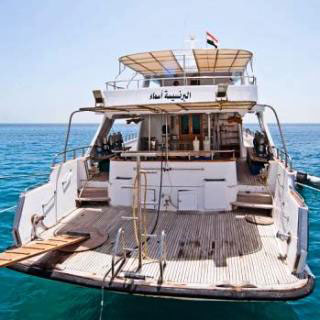 After a few days on the boat and a number of dives, I was getting more of a feel for the liveaboard experience and the Emperor Asmaa in general. There is nitrox available and tech diving can be accommodated on request. Most of the experienced divers used nitrox. I decided to hire a 15 litre tank, but everything was for hire before you set off if you needed. I liked the dive platform and the layout and access to and from the tenders. The crew used surface lines where possible and, where not, you were dropped off by the Zodiac (that's the RIB for the unwashed like me!).
Being new to "liveaboarding" I sought advice from fellow divers who had previous experience of liveaboards to find a more solid benchmark of the boat. The general impression from divers who had such experience was comparatively positive with other liveaboards. I never heard anyone complain, and small matters were dealt with quickly and efficiently.
If I had to be picky then I would suggest that some of the soft furnishings needed a little repair work and to replace the floor mat in the dining area which looked dirty (and which was actually changed near the end of the trip). I would also suggest bacterial hand gel to be available for guests and crew but I am not sure that any of the other divers even noticed these matters!
Farewell to the Red Sea
I came to Hurghada for the liveaboard trip on my own and left having made friends and having a good time diving. The real test of a new experience is whether you would repeat it again; for me I would, and that would be the case if the Emperor Asmaa was the option again. Egypt's Red Sea has a lot to offer and you can access it all far easier on a liveaboard diving safari. I can see myself returning for a number of years until I have exhausted the different routes the Red Sea liveaboard experience has to offer.
Written by Stephen Wood, November 2011


---
CUSTOMER TESTIMONIALS OF DIVE THE WORLD
... Most helpful at every stage and answered all questions promptly and accurately which set my and my wife's mind at rest. Jamie's service pretty much helped us decide that we would go with Dive The World rather than any other ... -- Alistair Brown, United Kingdom. [More customer reviews]